Your Route to Flawless Skin
Hydrating Moisturizers! Exfoliating Peels! Brightening Serums! Detoxifying Masks! The list can just go on.
Stepping into the wide world of skincare can be daunting for an amateur. With a million products out there, each containing a new ingredient you've probably never heard of before, deciding what's the best for your skin and what's not can be extremely nerve-racking.
The advent of skincare products that are supposedly "in vogue" has blurred the line between purchasing products as a part of a carefully designed skincare regimen viz a viz purchasing products that are in trend or all the rage.
And with the myriad of skin care products that appear on shelves, beauty magazines and blogs day after day zeroing in on the product that is just right for you can definitely be like looking for a needle in a haystack.
Precisely why we're your new best friend!
You don't have to spend hours conducting research on whether a clay mask is going to break you out or a hydrating serum is going to make your face oily. All of that is our responsibility and ours only!
STOP 1 – Determining Your Skin Type
The first absolutely essential step prior to adopting any skincare routine is determining your skin type.
The perils of following a skincare regimen that doesn't specifically cater to your skin can be extreme. They range from mass breakouts and dehydrated skin to pigmentation.
You are the only one who knows your skin the absolute best! Your skin can be sensitive, oily, dry or mature. Also remember that it is possible for your skin type to change with a change in season or even a change in lifestyle.
What you need the MOST is your very own guide. One that touches on everything even the minutest fact going from A – Z in the skincare spectrum.
Why?
Coz you need to love the skin you're in since it's going to represent you for a long time to come.
So strap on your seat belts and join us as we take you on an exhilarating ride to get you the skin you dream of. We have a few stops along the way to ensure that everything you need is right here with you.
Let's begin our ride, shall we?
Well, we already got you to the first stop! Figuring out your skin type. Skip that stop or take a detour and you're going to end up in a snarl for long.
STOP 2- The Correct Order
Most of you have probably been here, but chose to drive right past!
Driving past "The Correct Order" could really deprive your skin of the fuel it needs. Applying your skincare products in the right sequence helps ensure that you get the best out of them.
Always start with cleansing (your granny was on point with this one) followed by dabbing on a toner which caters specially to your skin type. Apply a spot treatment cream next, if its part of your regimen and wait for it to soak in.
Once the cream is soaked in, a facial serum is your new buddy! Different serums target different concerns and have the advantage of penetrating deep into your skin for the best results.
Next come the eye cream and moisturizer to take away the years and keep your skin supple and youthful. Do it without fail and you can see them begin to unravel their magic.
Sunscreen is the Holy Grail! Everybody needs it but most dismiss it, making the all too common mistake of skipping this product thus depriving our skin of the protection it needs. So now that you've got the order right, ride on.
As we reach our next stop, it's important to realize that skincare works differently on everyone. So don't lose heart when your routine doesn't give you the results you hoped for!
STOP 3 – The Right Amount
Let's face it, all of us have at one point or the other, been super perplexed with just how much is enough. Should I slather on serum like a moisturizer or dab it like spot treatment?
Read on to understand better by following our oh-so-easy guide to applying the right amount of products!
STOP 4 – Patch Test
"Patch Test" is a 'pit stop' that barely takes any time but saves you a considerable amount of money and trouble later. Before you add that new toner to your regimen just because your best friend swears by it, don't make the mistake of not conducting a patch test!
These tests let you know whether your toner is going to give you a rash or if your sunscreen might be allergic for you.
STOP 5 – Exfoliation
Okay, wait up! This next stop is a SUPER important one. So don't be hasty to leave just yet. Exfoliation is vital!
Exfoliation is to skin, what exercise is to the body.
Again, with exfoliators, there's a difficult choice to make. Physical exfoliators or chemical ones? Both have their pros and cons.
Physical exfoliators often have beads which can cause micro-tears on the skin but don't contain any harsh chemicals.
Chemical exfoliators are most often with AHA'S and BHA's which gently exfoliate your skin and enhance its radiance. But they don't always suit everyone.
We're at the midway here. Right from the time of Cleopatra, this stop has garnered a lot of attention and acclaim. Can you take a guess?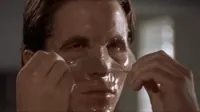 STOP 6 – Masking
If you exclaimed 'Face Masks', congratulations! You are officially a true skincare junkie.
Masking is easily our favorite thing to do. More often because in this day and age, each facial concern has a wide array of masks available for it!
Clay masks, Gel masks, Peel Off Masks, Mud Masks, Sheet Masks; you name it, someone, somewhere has it!
Do you remember what our first stop on this ride was? Well, determining that will better help you decide which mask works best for you.
Now, to the next stop. Not very popular but crucial nevertheless. Ugh, I am already dreaming of fries and a piping hot burger!
Don't we all wish we could gorge on everything we liked? I guess you've realized where we stop next!
STOP 7 – Clean Eating
Binging on junk might not be the best idea for your skin. So, think again when you reach for that pack of spicy chips or greasy fries or that can of soda.
Excessive oily or sweet foods are the biggest culprits of poor skin health, causing the skin to break out. Conscious healthy eating with a lot of fruits and veggies on your platter results in that dewy glow you've always dreamt about. As they say, glowing skin requires commitment not a miracle. So, commit to healthy eating and keep away from the junk.
STOP 8 – Moisturizing
Just like wheels need oil to keep it running smooth, your skin needs lubrication as well!
Moisturizing is something that is essential for every skin type so try and embrace it with open arms!
Every moisturizer aims to hydrate and replenish much-needed moisture.
Even you oily-skin lovelies out there, skipping moisturizer is a big NO-NO. Yes, you heard that right. If you want to say good-bye to excessively oily skin, moisturizers can be a god-send!
Worn out already? Or game for more ? Don't worry, we've just got a few stops left to reach our destination.
Coming up next -  SPF Stop!
STOP 9 – Sunscreen
We cannot stress enough on how imperative it is to apply sunscreen every single day – not just during those blazing summers.
Sunscreen protects you from UV rays that can deteriorate your skin. It acts as a barrier and keeps wrinkles and other signs of aging at bay.
And it also gives you an even skin tone. Who doesn't love a multi-tasker?
We're almost there! We promise you this is our last stop.
Every skin-care junkie and most amateurs too, know that Vitamin C is a potent ingredient in multiple skincare products. Is Vitamin C really that exceptional? Let us answer that for you.
STOP 10 – Vitamin C
If plump and radiant skin is on the top of your list, you better put Vitamin C on your speed dial. Containing properties that enable it to shield your skin from harmful external factors, it also boosts hydration and radiance.
Give yourself a pat on the back if you were right by our side throughout this whole journey. We've dropped you off to your dream destination – FLAWLESS SKIN!
Keeping all of this in mind can be a little overwhelming. Baby steps are the answer. You don't have to go all in on the very first day itself.
Begin by incorporating each step slowly. Try using a detoxifying mud mask once a week. Or even a brightening Vitamin C serum thrice a week.
Before you realize it, a fully-fledged skincare regimen has become a part of your daily routine!
Patience is the middle-name of skincare. Some products might unravel their magic sooner than others. That doesn't necessarily mean the other products aren't working for you.
We hope you enjoyed this skin-enriching ride with us. We've got a lot more in store.
So if you're obsessed with all things skin, beauty and hair care, come visit us from time to time. And let us know what you liked best or what worked for you.